Flow Assurance and Process Engineering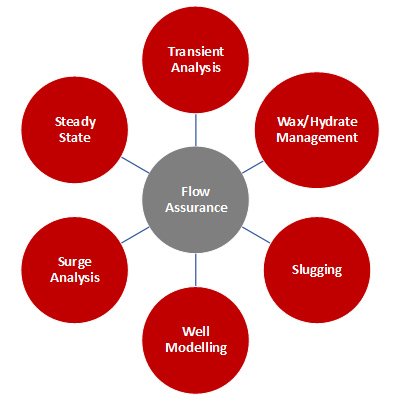 Z-Subsea has capability to perform flow assurance and process design of subsea and onshore pipelines.
Our experiences in flow assurance of multiphase production fluid starting from the reservoir, through the production tubing, Xmas Tree, Choke and subsea pipeline up to the subsea or onshore processing facilities.
We are also specialised in single phase oil, Liquefied Petroleum Gas (LPG) and natural gas flow assurance.
We have long experience in hydraulics of special petroleum products like Aviation Turbine Fuel, which needs special treatment. Our areas of expertise is shown in the chart.