Z-Subsea Limited is an independent, impartial multi-disciplinary engineering consultancy, with expertise in provision of integrated services to the oil and gas industry from concept, to Front-End Engineering (FEED), detailed design, operations and all the way through to de-commissioning. Our expertise could be employed from the well head, to pipelines, structures, risers and to subsea controlling facilities topside (on platform or FPSOs).
We are accessible to our clients as a reliable source and are ready to hear about your next projects or challenges.
Established in London, UK in December 2011, Z-Subsea personnel have first class reputation for providing Subsea systems (subsea production system, risers, umbilical and flowlines) design, full-life cycle integrity Engineering and management services. Theses services are delivered by our team of internationally respected consultants and engineers and support staff whose knowledge and expertise are available to Z-Subsea clients at any time.
We also recognize the need for highly qualified engineers in the oil and gas industry hence contributing to industry by delivering specialized oil & gas training courses (standard and tailor-made) globally.
Our mission is to provide world class multi-disciplinary, integrated and impartial Subsea design and Integrity consultancy to create value for our clients by enhanced quality of new designs and life extension of existing assets through our services.
Certifications & Memberships
Z-Subsea Ltd. have been assessed and approved by QMS International PLC to the ISO 9001 and 14001.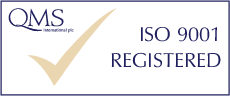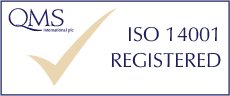 Z-Subsea is also a registered member of FPAL and also member of "Oil & Gas UK" and "Subsea UK".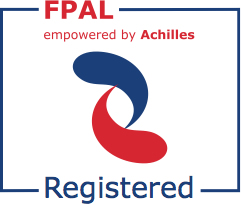 Z-Subsea Recent Projects
Some selected projects executed by Z-Subsea team are listed below. For more information about these project please get in touch.
Global in-place riser and pipeline stress analysis for EnQuest Malaysia
Level 2 and 3 free span assessment for SEA-SEB and SED-SEA subsea pipelines for EnQuest Malaysia.
On-bottom stability for RAS MARKAZ Crude Oil Park Project (Phase1)
Dent assessment for NCS-2 pipeline for Petrovietnam Gas (PVGas)
Level 3 free span assessment for "Nam Con Son Gas pipeline for PetroVietnam Gas
Dent assessment for 48" Paradip offshore pipeline for Indian Oil Corporation Limited (IOCL)
ILI data analysis, FFP (metal loss, dents, gouges, etc.) and Remaining life assessment of 6 onshore
and offshore pipelines in Middle East, Noran Energy
RBI and Integrity assessment and management of Miskar and Hannibal Platforms and related equipment and structure for Shell Tunisia
Level 1, 2 and 3 free span assessment of Nam Free Span Study of "NCS Gas
pipeline for PetroVietnam Gas.
Fitness for Service (FFS) and detailed dent assessment for EnQuest (Scolty-Crathes Pipeline Remediation Project)
Fitness for service (FFS) assessment and integrity management/life extension study of an anchor dented subsea pipeline using Finite Element Analysis, Pheronics
ILI data analysis, FFP (metal loss, dent, gouge, etc.) and Remaining life assessment of 7 offshore
pipelines for PVGas, Vietnam.
LI data analysis, FFP(metal loss, dent, gouge, etc.) and Remaining life assessment of 10
onshore pipelines for  NISOC.
Auditing Oman Gas Company (OGC) Integrity Management Systems
Tee and Wye piece design to ASME VIII Div. 2, in challenging Ultra Deep Water, 2300m water depth offshore Brazil for Petrobras.
Materials/ECA Technical Authority for Tullow Oil TEN project in Ghana
Advising TAQA on Inspection, monitoring and integrity management of 12 J-Tubes within concrete caissons and suggesting mitigation measures.
Tullow Oil -UK: Materials/Welding and integrity consultancy supports to T.E.N project in Ghana
Fairlead Maritime: Dynamic Nonlinear FEM of semi-sub impact to jacket
Neptune Marine Services (Neptune) – Australia: Verifcation and Development of Free-Span and VIV analysis tool
DNV – Middle East: Design verification of topside modification of Bukha-A Platform including piping, process and material disciplines – Oman Oil Company Exploration & Production LLC (OOCEP)
DNV- Middle East: Design verification of subsea pipeline of Musandam Gas Plant Project – Oman Oil Company Exploration & Production LLC (OOCEP)
DNV – Middle East: Preparation of design Performance Standards for onshore pipeline, structures and facilities – PDO
Technical Training Courses: In addition to the consultancy services, Z-Subsea have been involved in Subsea and Materials/Integrity Engineering training courses worldwide. Neptune Marine Services in Australia, PetroVietnam in Vietnam (PVD Training), IBC Asia (Singapore) and L G Lauarent (China) are among Z-Subsea international clients. Recently Z-Subsea and NES Global Talent have also signed an agreement to join force in provision of in-house long term training courses to the oil and gas industry.
If you have any enquiry about Z-Subsea services please contact us .