PIPELINE DESIGN AND ENGINEERING SOFTWARE
Spectrum Pipelines Software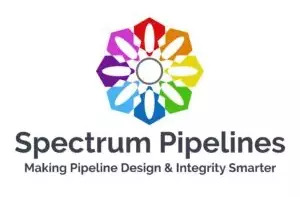 SK Eng. in association with Z-Subsea are proud to announce Spectrum Pipelines®, a state of the art pipeline design and engineering software suite. The software will provide easy access to its various modules to the pipeline engineering community worldwide.  The various modules of the software which will be available in January of 2021 are :
No Results Found
The page you requested could not be found. Try refining your search, or use the navigation above to locate the post.
Other modules are under development and will be added to the Spectrum Pipelines suite in due course. Our vision is to become a global leader in pipeline design and integrity with the assistance of Spectrum Pipelines. Our mission is to organise the entire range of pipeline design and integrity calculations under one suite which we have named Spectrum Pipelines.
Main Features
The main feature of Spectrum Pipelines which differentiates it from other software available in the industry is that the software is developed by pipeline engineers for pipeline engineers. We understand the needs of pipeline engineers. 
We have coded the industry experience we have gathered over the years into the software which ensures the software does not just provide a solution to your problem, but it provides a solution which is based on the best industry practice and makes engineering sense. The software development team consists of the most reputed engineers with more than 20 years of experience in the oil and gas pipeline industry. Each input entry has a Help Window which provides users with some guidance on the expected value of the entry. These guidance values are based on best industry practice and sound engineering judgement of the experts involved in the development of the software. 
Spectrum Pipelines' easy to use graphic user interface helps the users perform the calculations and view the outputs in a concise yet completely printable and savable screen. The software's modular nature makes it easy for users to select only the modules they need. The users can also start using a module they need to begin with and add other modules as and when required.